WH-SC-01 Spin Coater for semiconductor technology, plate making, and surface coating technology, scientific research, education, and other units for scientific research, teaching purposes. Its overall design by WenHao Co., Ltd. was independently developed completed with independent intellectual property rights.
Spin Coater fast start and stable speed, to ensure the consistency and uniformity of plastic thickness. Full touch screen control, third gear speed. After the start of the first low-speed spin down, then switch to high speed under the rejection of plastic, speed and the corresponding time were adjustable; start and stop controllable, real-time observation of speed and other functions. The instrument is equipped with "safety switch" button, when the high-speed operation, closes the cover, the "safety switch" starts, during operation, the cover can not be opened. Can play a protective role.
Desktop  Spin Coater Technical parameters:
Speed: 300-8500RPM
Time control: 1-32767s
Speed stability: ± 1%
Uniformity: ± 3%
Parameter settings: full-screen touch settings
Suitable for φ28 to φ200mm silicon and other materials
Voltage input: AC220V ± 10V, 50HZ
Power: 60W
Weight: 13kg
Dimensions: 300 (W) * 227 (H) * 350 (D)
Working environment: temperature 0 ℃ -40 ℃, relative humidity<80%
Standard chuck:4-inch; Alternative choice: 8mm, 1-inch, 2-inch, 3-inch, 5-inch, 6-inch.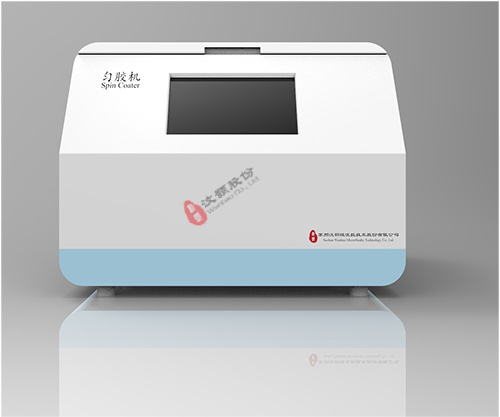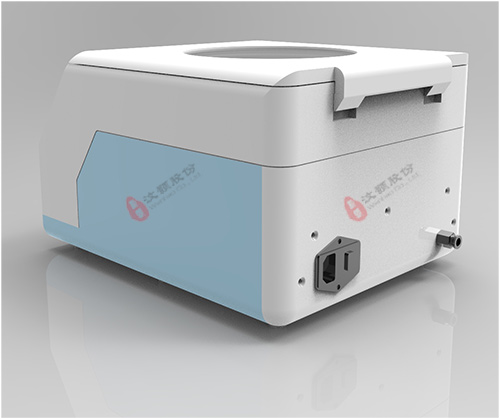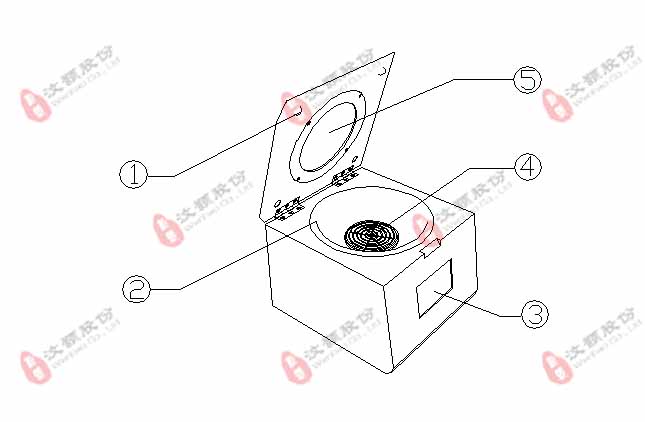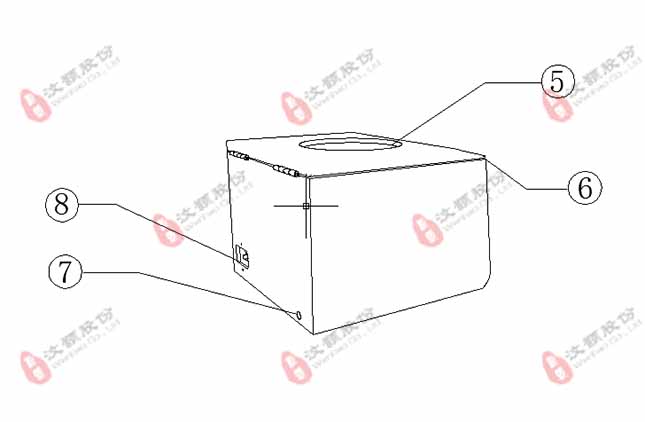 ① crash pad ② even plastic tray ③ touch screen ④ special suction plate ⑤ observation window ⑥ cover ⑦ exhaust hole ⑧ power jack and switch
You may be interested in:
3 Key parameters affecting the performance of the Spin coater
6 Factors affecting spin coating film thickness
Spin coating machine working principle