product description
WH-IND MIXER series micro-mixer is independently developed by Wenyi Microfluidic, with independent intellectual property rights. WH-IND MIXER series micro-mixer micro-reactor compared with traditional kettle-type dynamic mixing mixing and pipeline static mixing It has higher mixing and mass transfer rate, simple and easy installation, high pressure resistance, high safety factor, etc., and it can realize mass production of mixing process without amplification effect under the demand of higher throughput.
The WH-IND MIXER series micro-mixer uses several different mixing principles such as internal cross-flow, point jet and chaotic flow to achieve gas-liquid-liquid, liquid-liquid-liquid, liquid-liquid-solid and so on. The mixing process of the form has an equivalent feature size of less than 1000 μm, and the particle size and normal distribution of the mixed product are well controlled by the micro-size effect.
Micro-mixer applications: strong exothermic chemical reaction processes, emulsifiers, liposomes, pigment dyes, cosmetics and other industries.
Micro-mixer applications: pharmaceutical intermediates, pharmaceutical synthesis, fine chemicals, pesticide chemicals, special chemicals, commodity industry, nano-industry, pharmaceutical preparations, polymer modification, etc.
micromixer features
to ensure efficient mixing mass transfer and heat transfer;
Modular design ensures maximum flexibility in the mixing process;
Special types of micro-mixers can be customized according to user requirements;
Mass transfer heat transfer performance comparison
| | | |
| --- | --- | --- |
| Mass transfer heat transferperformance comparison | Micromixer | reactor |
| | 3000-10000 | 1-10 |
| mixer time | 0.1-10s | 0.5-24h |
| Amplification effect | no | 4-5step |
| Layering time after mixing | 7-30d | 0.1-10h |
| (W/m2*k) | 2000-3500 | 2-15 |
Process examples that can be achieved with a micromixer:
1, Michael addition reaction
2, Fu-gram alkylation reaction
3. Aldol condensation reaction (sodium ethoxide)
4. Sulfonation reaction and nitrification reaction
5. Diazotization reaction, azidation reaction
6, solvent-free reaction, 30% liquid-liquid reaction (high probability)
Mixed effect display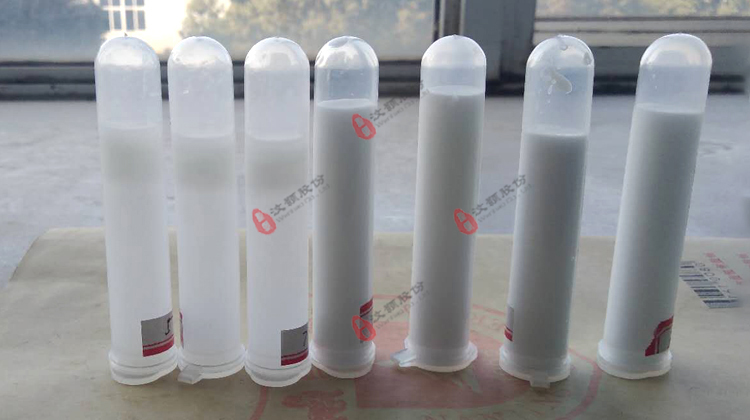 The oil-water emulsion prepared by mechanical stirring (third from left) and M1 (L) micro-mixer (fourth right) was placed at rest for 10 hours, and the layering contrast was obvious. The left three had been clearly layered, and the right four had no layering.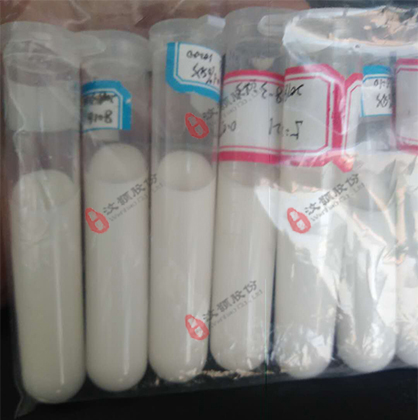 The 1:1-1:4 oil-water mixed emulsion prepared by the M1(L) mixer was left standing for 15 days, and no obvious delamination was observed.
Micro mixer product model
Model
technical parameter
Mixed structure diagram
WH-IND MIXER-M1
质:SUS316L、TA2

耐压:0-7MPA

使用温度:室温

使用流量:0-100ml/m

混合原理:内交叉错流

适用:液-液-液

WH-IND
MIXER-M1(L)

Material: SUS316L, TA2

Withstand voltage: 0-20MPA

Use temperature: room temperature

Use flow: 0-200ml/m

Mixing principle: internal cross-flow

Application: liquid-liquid-liquid

WH-IND MIXER-M2

Material: SUS316L, TA2

Withstand voltage: 0-20MPA

Operating temperature: -30-300 ° C

Use flow: 0-200ml/m

Mixing principle: internal cross-flow

Application: liquid-liquid-liquid

WH-IND MIXER-M3

Material: SUS316L, TA2

Withstand voltage: 0-10MPA

Use temperature: room temperature

Use flow: 0-400ml/m

Mixing principle: point jet

Application: gas-liquid-liquid

WH-IND
MIXER-M4

Material: SUS316L, TA2

Withstand voltage: 0-10MPA

Use temperature: room temperature

Use flow: 0-400ml/m

Mixing principle: chaotic flow settlement

Applicable: liquid-liquid-solid

WH-IND MIXER-M5

Material: SUS316L, TA2

Withstand voltage: 0-10MPA

Operating temperature: -30-300 ° C

Use flow: 0-2000ml/m

Mixing principle: internal cross-flow

Application: liquid-liquid-liquid