1.WH-IND HJ160 welded metal microreactor function module introduction
The HJ160 welded metal microreactor independently developed by Wenxi uses the latest seamless welding technology to achieve the entire plane welding instead of the weld bead angle, and through special process, high strength can be achieved without machining the weld. The whole surface welding greatly reduces the processing difficulty and reduces the processing time, while the welding strength is much higher than that of resistance welding and welding. The HJ160 welded metal microreactor process side adopts the separation shear-bond-separation shear flow channel model, taking into account the two major factors of mass transfer and pressure drop, and maximizes the mass transfer process on the basis of minimizing the pressure drop. At the same time, a heat transfer plate with special heat transfer structure is integrated on both sides of the process board, and the heat in the reaction process is released through high-efficiency two-way convection heat transfer, and the reaction process of the small test and the pilot test is realized safely and stably.
Welded stainless steel microreactor applications:
· Chemical reaction processes and related processes (such as quantum dot synthesis, ionic liquids) under high temperature and high pressure conditions;
·Excellent air tightness guarantees smooth completion of gas-liquid two-phase reaction (such as O2 oxidation, O3 oxidation and inert gas protection);
· Small and pilot production processes for pharmaceutical intermediates with demanding heat transfer and mass transfer;
· Mass production of nanospheres and emulsions.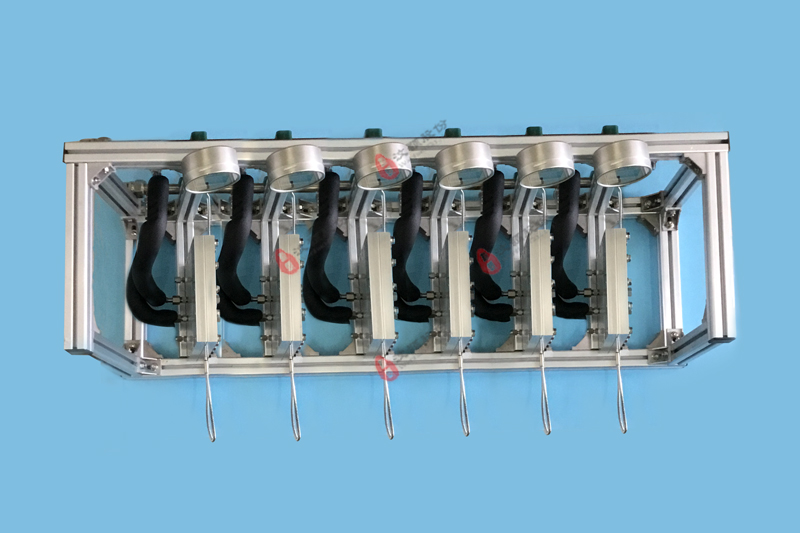 2.HJ160 microchannel reactor features:
>Ensure efficient mass transfer and heat transfer
>Modular design ensures maximum flexibility in the reaction process
>Customized metal microreactors can be customized according to user needs
3.WH-IND HJ160 welded metal microreactor basic parameters:
Dimensions: 210 × 210 × 40
year throughput: 200 tons / year
Material: TA2, SUS316L (standard)
HC276, HB-2, 2205 duplex steel, 904L (optional)
Flow path length: 3m
veneer holding capacity: 14mL
Feature size depth: 1000um
Operating temperature: -40 ° C -300 ° C;
Working pressure: 0-70bar;
Process side flow: 0-400mL/min;
Flow rate on the heat exchange side: 0-20L/min
Mixed mass transfer model: separation-combination-separation
3.WH-IND HJ160 welded metal microreactor appearance