The simple fixture for the microfluidic chip is a simple tool to fix and clamp microfluidic chips made of PDMS, PMMA, PC, etc.
The clamp material is PMMA, and the clamp size is 140 * 90mm, equipped with an observation window, fixing rod, and catheter fixing device.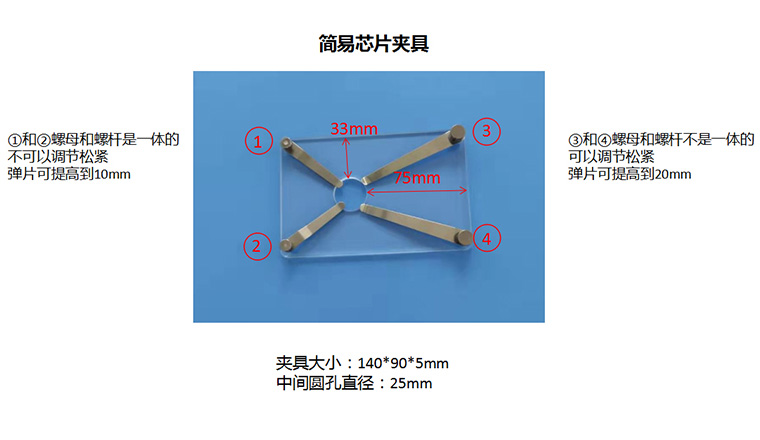 The diameter of the observation window is 25mm, the orientation of the fixing rod is adjustable, and the fixing device of the catheter is convenient.