The WH-HP-01 is a compact and easy-to-use photolithography hot plate. It is used in pre-bake, post-bake, and hardbake of the photolithographic process. This product features high baking speed, uniformity, high-temperature control accuracy, and highly repeatable experimental results. Baking control is designed for pre-bake, post-bake, and hardbake for the photo-etching process. Together with KW-4A spin-coater or WH-SC-01 spinner, the WH-HP-02 hot plate is a perfect tool to fabricate metal oxide thin films, polymer coatings, and metal-organic thin films on silicon wafers or other substrates.
Comparing with conventional ovens, using hotplate to cure the films will result in reduced baking time, increased reproducibility, and more uniform and better film quality. It is because the WH-HP-01 has a uniform temperature profile across the substrate and provides even heating to the films and coatings. The skin effect will be avoided since the films/coatings are heated from the bottom up.
WH-HP-01 Hotplate for temperature control is developed independently by Wenaho Co., Ltd. and has independent intellectual property rights. It can be used in pre-bake, mid-bake, and after-bake in the lithography process. The device uses PID temperature control system automatic temperature control and temperature and has two-stage automatic heating, baking speed fast, uniform, high-temperature control accuracy, long-term stability, and work.
Technical Parameters
1. Baking temperature: room temperature -300 ℃
2. Temperature control accuracy: ± 1 ℃
3. Temperature uniformity: <± 3%
4. Drying board specifications: φ200
5. Parameter settings: touch screen settings parameters
6. Temperature control form: PID temperature control system
7. Power input: AC220V ± 10V, 50HZ
8. Power: 650W
9.Weight: 16kg
10. Dimensions: 365 * 280 * 156mm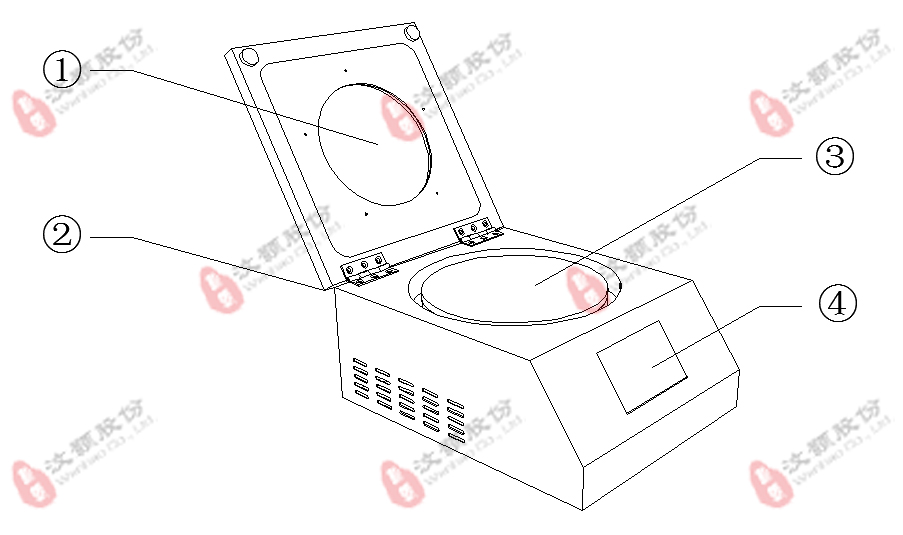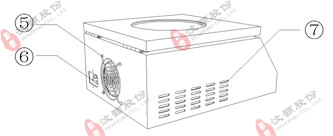 ① observation window ② cover ③ bake board ④ touch screen ⑤ fan ⑥ power jack ⑦ vents