Desktop Hole Puncher for PDMS Chips can reach 20.0 mm, to avoid the error caused by manual drilling, the use of lever principle, you can punch for hard chips. Can replace the inner diameter of 1.78-9.0mm needle tube.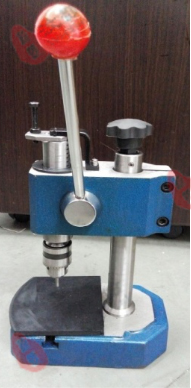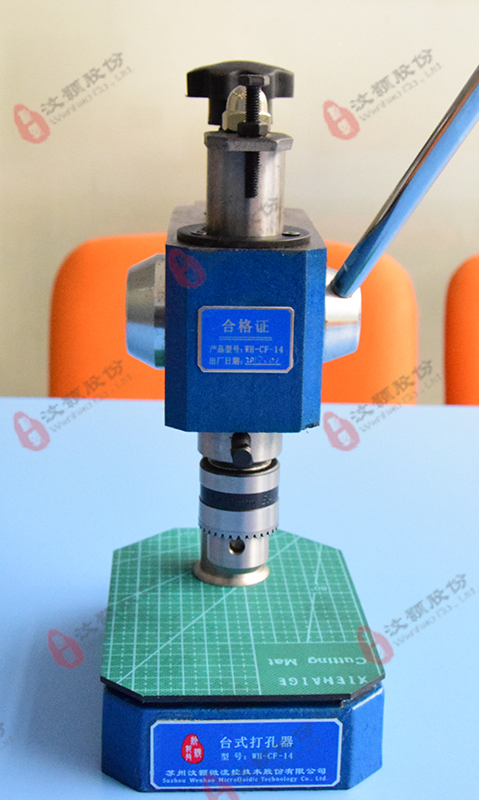 Desktop Hole Puncher for PDMS Chips features:
Effortlessness: Imitation bench drill structure, each detail ergonomic design, to minimize punch punch strength, improve work efficiency, bid farewell to the traditional high-intensity operation!
Precise: unique design, to ensure the punching of the collimation, greatly improving the accuracy of the chip drilling finished products and aesthetic level, even the novice can process the perfect chip!
Efficient: quick and easy replacement of different specifications hole punch, easy processing of different specifications hole, a machine to solve all the problems!
Name

Model

the inside diameter 

the outside diameter of

Unit

Desktop Hole Puncher for PDMS Chips
WH-CF-14
1.78mm
2.00mm
One
1.98mm
2.20mm
2.58mm
2.80mm
2.82mm
3.12mm
3.60mm
4.00mm
4.46mm
5.00mm
5.46mm
6.00mm
6.40mm
7.00mm
7.00mm
8.00mm
8.00mm
9.00mm
9.00mm
10.00mm
* Note:Desktop Hole Puncher for PDMS Chips can be customized according to different needs of large-size punch, such as: increased to 14mm.