Product description
Telos system is independently developed by Suzhou Wenhao Co., Ltd., with independent intellectual property rights. Telos system is a set of droplet generation, collection, analysis modules in one device, food science, drug delivery, particle synthesis, and other research areas of the ideal system. The Telos system is a breakthrough in parallel microfluidic technology based on a single microfluidic chip, a modular, scalable, and highly flexible system capable of producing tens of thousands of droplets per second and tens of liters per day.
Telos system can assemble in parallel with six blocks, which is advanced in China. Each module has a microfluidic chip, and each chip has four snake-shaped, focused channels that can run 24 droplets at a time to form channels. The Telos system includes a droplet collection jacket (chip holder) configured to allow the collection of droplets into a large storage tank or parallel piping for downstream process steps.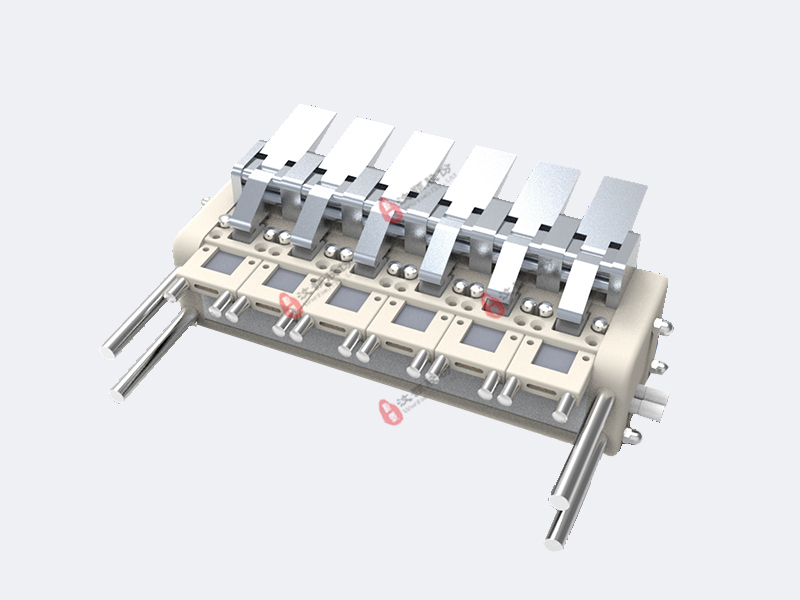 The liquid droplets prepared by Wenhao technology have the following characteristics.
Including w/O, O/w, g/w, w/o/w, o/WO, g/o/w, and other kinds of droplets and bubbles;
The cell can be encapsulated, and the subsequent unit operation can be carried out.
The single-layer droplet diameter can be controlled in the range of 10-500μm, CV < 3%
The outer diameter of the double-layer droplets is over 100μm, and the number of the inner core is controllable.
The rate of occurrence is 0.5-500/s, which can be equipped with an auxiliary resonance system to improve the efficiency of occurrence.
Tiny droplets are made from the non-Newtonian fluid.
Advantages of the system
Droplet size can control from 10 to 250μm;
The droplet has strong monodispersity and can be produced at a controlled rate.
Small volume, lightweight, potent portability;
Can be combined with UV curing droplets;
The liquid flow disturbance and droplet fusion are avoided.
To facilitate the collection of droplets and follow-up operation.
Applications
The products are applicable in many fields, such as molecular diagnosis, chemical synthesis, protein crystallization, DNA amplification, blood analysis, food engineering, material synthesis, new drug research, and development.
Synthesis of microspheres for diagnostic and biological applications;
The emulsion droplets for controlling drug dispersion were designed.
Primary research and an idealized device for mass production of droplets.
Technical notes
| | |
| --- | --- |
| Droplet size ranges | 10 – 250μm |
| Monodisperse | CV≤5% |
| Droplet yield | ≥10000/S |
| Chip structure | snake-shaped focusing chip |
| Single valve weight | 450g |
| Operating pressure range | 0-10bar |
| Operating temperature range | 4-80°C |
| Whether the fluid is independently controlled | yes |
| Whether flow resistance is required | yes |
| Liquid supplement | fast |
| connection speed | fast |
| Experimental flexibility | high |
Characteristic diagram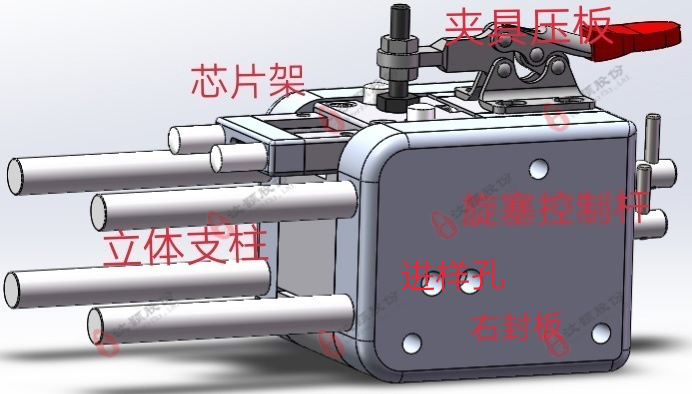 The graphical device features integrated with droplet generation, collection, and analysis modules.
Standard components and accessories
Component fittings

Qty
Telos system device

1set
Telos system device

optional
Four-hole spring mat
5pcs
Chip mat
5pcs
PTFE tube
​

5m
Note: Due to the small accessories, be careful of missing accessories, such as missing parts, and don't hesitate to get in touch with our customer service to buy.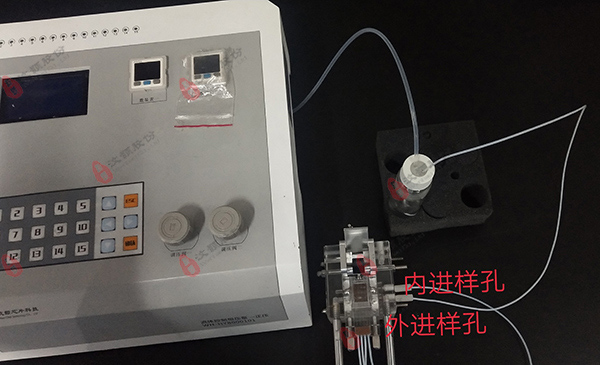 Connection diagram of liquid drop injection test effect
The device and our company production sampling system (such as constant pressure pump) using test results. The inner injection hole corresponds to continuous phase liquid, and the outer injection hole corresponds to dispersed phase liquid.
Application and characteristics of micro-droplet technology
Micro-droplets can be used as micro-reaction vessels because of their small size (nano-scale and skin-scale), non-diffusion between liquid samples, stable reaction conditions, and rapid mixing under proper operation. Microdroplet technology has been widely used in molecular diagnostics, chemical synthesis, protein crystallization, DNA amplification or blood analysis, food engineering, material synthesis, and new drug research and development. Microfluidic chip analysis technology, following micro-droplets size, generated directly controllable (a few microns to a few hundred microns) and small droplet diameter distribution (1-3%), so it has become the most popular micro-droplet formation technology.
Wenhao is committed to providing microfluidic related products and services for microdroplets occurrence to provide a complete solution. At present, the microdroplet generation chip provided by Wenhao technology mainly includes the following structures: T-junctions, Flow-focusing devices, and Co-flow devices. Chip material including glass, PDMS, PMMA, capillary, and so on. We have designed and developed a micro-droplet production device based on a microfluidic chip and equipped with power, control, and storage components to meet the needs of micro-droplet production.