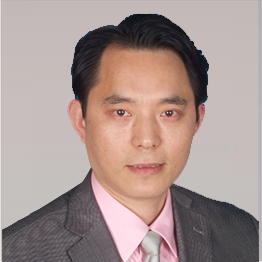 Dr. Fuqiang Nie, born in Yichun, Jiangxi, in 1976, is currently the chairman of Suzhou Wenhao Microfluidics Technology Co., Ltd. From 1995 to 1999, he studied at Jinan University, majoring in composite materials, and received a bachelor's degree. From 1999 to 2004, Dr. Fuqiang Nie studied at Zhejiang University and received a doctorate. In September 2004, he went to Tokyo Women's Medical University as a particular researcher of JSPS (Japan Society for the Promotion of Science), engaged in microfluidic chip analysis technology, and achieved many innovative results. In 2008, the Chinese Academy of Sciences welcomed young talents to come back homeland.
He was introduced back to China and was rated as a researcher. In 2009, he founded Beijing Huakai Rui Microfluidic Chip Technology Co., Ltd. and served as chairman. In 2010, Shanghai Wenchang Chip Technology Co., Ltd was established. In 2012, he founded Suzhou Wenhao Microfluidic Technology Co., Ltd. (formerly Suzhou Wenhao Chip Technology Co., Ltd.). In 2012, it declared 16 world-class core technologies of microfluidic chips, accounting for 45% of the total number of domestic patents of the same type. Which, in September 2011, was selected as the "Haiju Project" in Beijing..
Dr. Nie Fuqiang has a dream: let every family have a potable food safety inspection system.( when he got an interview) From the reporter's point of view, this ideal is beneficial to the country and the people. He wants to establish a food safety inspection and monitoring platform for the whole country and the world.
Every family in the country and the world has a portable inspection instrument for food safety, convenient and flexible, small size which can be used for fruits and vegetable inspection at any time. Check for daily foods such as milk, beverages, etc., and the test results can be obtained quickly, thus ensuring the safety of themselves and their families. On the other hand, this also strongly encourages food suppliers to pay attention to food quality and safety because consumers can conduct testing at any time. Furthermore, various sales channels or shopping malls will have related equipment, allowing customers to test and purchase with confidence personally. The launch of this detection system will significantly promote food safety and create a safe and secure food environment.