description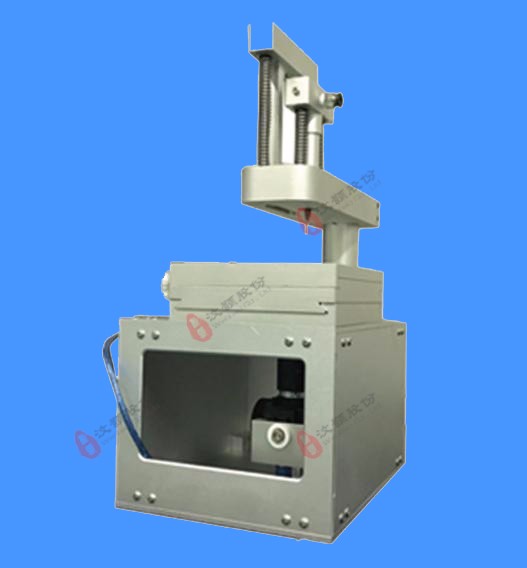 Hole Puncher And Cutting Machine for PDMS Chips at the same time with PDMS and other soft chip cutting and drilling two functions. The product will be drilling head and cutting blade were fixed in the upper part of the instrument, head and blade height can be adjusted, pressing the handle for vertical drilling and cutting chips. Particularly important is that the instrument is equipped with a microscope, the drilling and cutting area to enlarge the local, with XY axis trimming device with the help of precise cutting and positioning holes. Cutting and punching one machine with mechanical structure design, with labor-saving, more convenient alignment, reduce cutting irregularities, burrs and other cutting edge probability.
Features:
1) using this method for cutting and drilling, trimming and hole perpendicularity higher;
2) Press the handle operation, the operation is more stable and labor-saving;
3) Configure the X-Y axis fine-tuning device to achieve precise positioning;
4) Configure the microscope, you can enlarge the cutting and drilling area, to achieve precise operation;
5) Integrated cutting and drilling one, high efficiency.
Hole Puncher And Cutting Machine for PDMS Chips technical parameters:
Cutting format: 120 * 120
Cutter length: 70mm
X / Y axial fine tuning range: 20 +20 mm
Standard punched needle list:
Hole Puncher And Cutting Machine for PDMS Chips(Model Table)

Model

the inside diametermm

the outside diametermm

Lengthmm

WH-DK-08G

3.3

4

13

WH-DK-10G

2.95

3.45

13

WH-DK-11G

2.54

3

13

WH-DK-12G

2.2

2.8

13

WH-DK-13G

1.9

2.4

13

WH-DK-14G

1.6

2.1

13

WH-DK-15G

1.4

1.8

13

WH-DK-16G

1.26

1.66

13

WH-DK-17G

1.07

1.47

13

WH-DK-18G

0.86

1.26

13

WH-DK-19G

0.67

1.07

13

WH-DK-20G

0.6

0.9

13

WH-DK-21G

0.5

0.8

13

WH-DK-22G

0.4

0.7

13

WH-DK-23G

0.33

0.63

13

WH-DK-24G

0.3

0.55

13

WH-DK-25G

0.26

0.51

13

WH-DK-26G

0.24

0.45

13

WH-DK-27G

0.21

0.41

13

WH-DK-30G

0.16

0.31

13